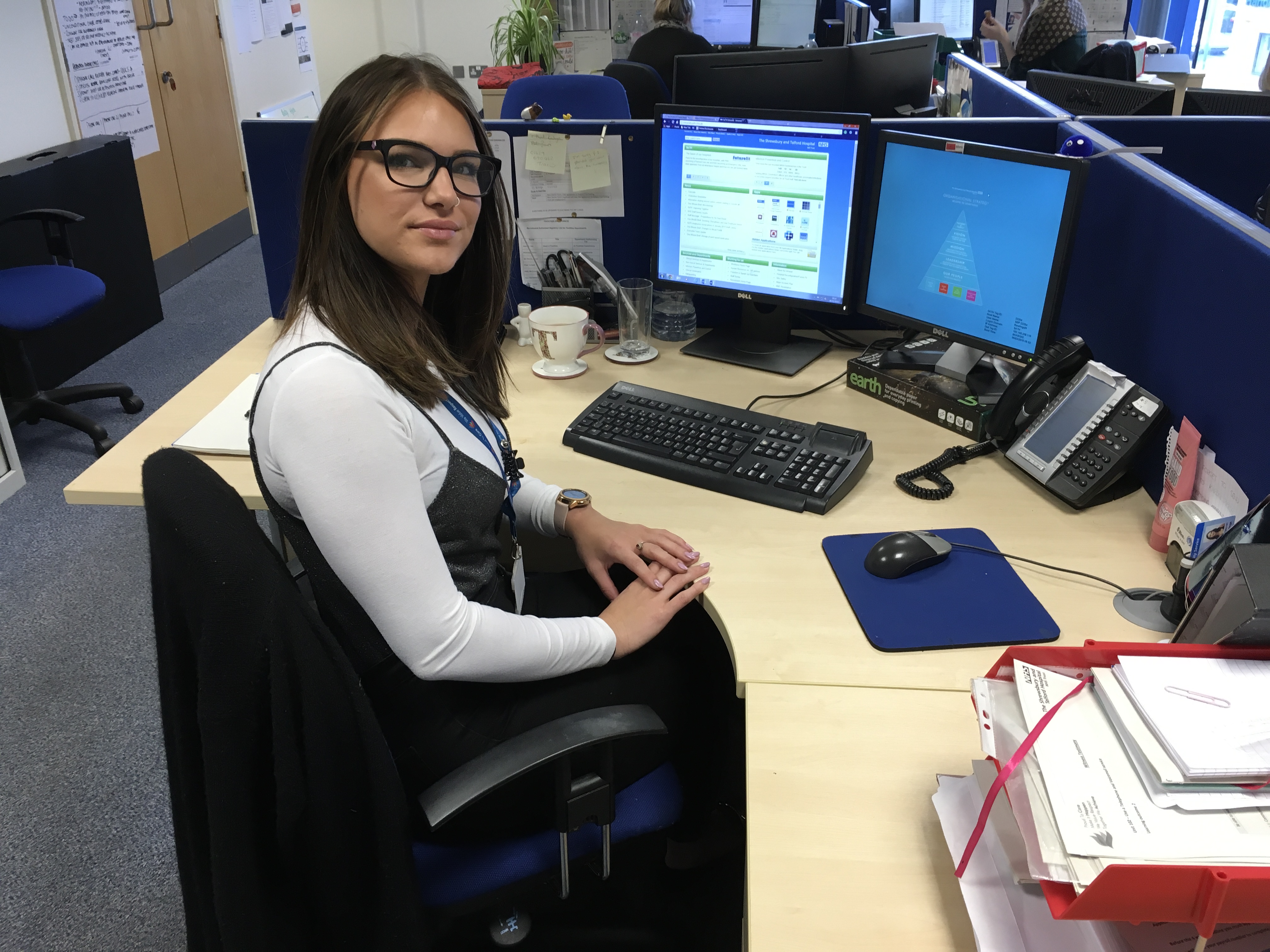 Tash Rawlings is a Business Administration Apprentice within the Recruitment Team and is due to finish her Apprenticeship in June 2019.
"I decided that after many years of working in an industry that I didn't enjoy, I wanted to do something completely different and start an apprenticeship in Business and Administration. I had spoken to a lot of friends and family who worked within in the Trust and said how much they enjoyed it and also felt like they had stability for their future, which is exactly what I wanted. I looked on the SaTH Facebook page in hope to find some apprenticeship roles that would suit me and luckily for me, found the apprenticeship job role that I am currently doing.
"My job title is Recruitment Assistant Apprentice, on a day to day basis I work on our main system, Trac. Anyone that applies for a position within SaTH will be on our Trac system and their entire recruitment process will be through this. I liaise with managers in relation to shortlisting, interviews and also starting the process of making an advert live for an open position in their department. As well as this, we also carry out all of our pre-employment meetings within the office, which will include your ID Check, DBS check and filling out any necessary forms you will need to begin your new role within SaTH.
"My Dad was the first person that suggested I should look at jobs within the Trust, after applying for a couple of jobs and being unsuccessful at shortlisting, I made the decision that I would need to complete my Level 2 Business and Administration if I wanted to start working for SaTH.
"Once I have completed my apprenticeship, I will be more eligible for admin roles that become available. I will have experience of working within the NHS and also hold a certificate which a lot of admin roles will require if I wanted to apply. I feel like I will have a lot more options and a lot more opportunities in front of me with this qualification and hopefully will stay within SaTH once I have complete my course."
#NAW2019 #BlazeATrail #NHS #Apprenticeship
Are you interested in an Apprenticeship within the NHS? Visit our Apprenticeship page to register for opportunities: https://www.jobs.sath.nhs.uk/find-job/apprenticeships