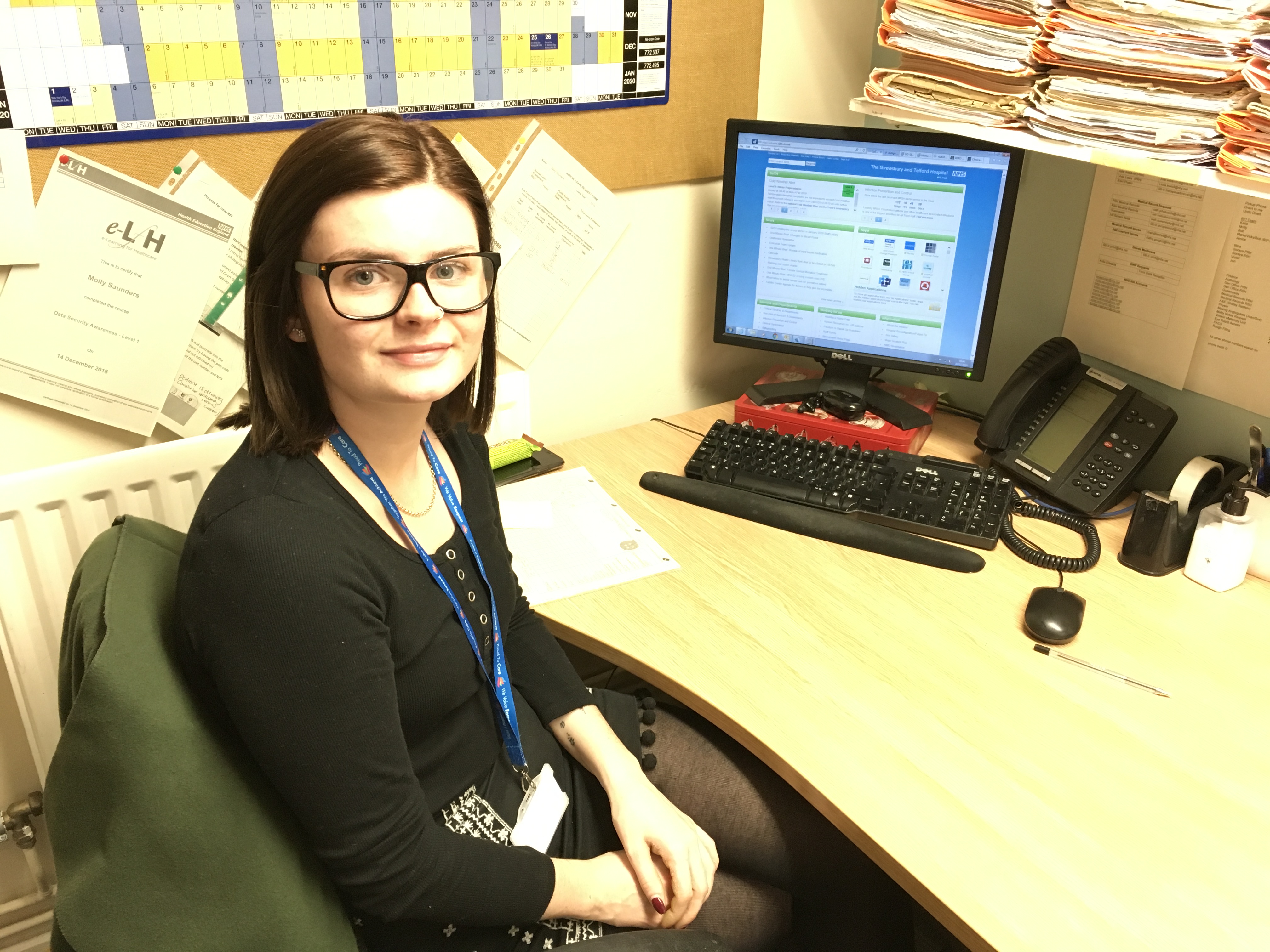 The first Apprentice we are celebrating this week is Molly Sanders who is an Apprentice in our Legal Services Team.
Molly applied for an Apprenticeship after trying a number of retail-based jobs, but knew she really wanted to work in an office-based environment. Influenced by her Nan, a former NHS worker, Molly started to research Apprenticeships in the NHS.
"I joined SaTH in December 2018 and I would really recommend working here. I mainly look after RFI's (Request for Information) alongside all my Apprenticeship work. My favourite thing about the job is the team I work within. It's a really busy department, but we look out for each other to make sure no-one is drowning.
"For now I am concentrating on learning as much as I can and passing the Apprenticeship, but my goal is to stay in the NHS for a long time. Before joining the NHS I never felt secure in any of my jobs, the NHS really looks after you. I particularly love the SaTH Values as they mean a lot to me and my colleagues.
"Outside of work I like to spend a lot of time with my friends. My family live away so I travel a lot and I always have plans. I also enjoying swimming, I used to swim for the Cosford swimming team but now I just do it for fun.
"I find my job really interesting, you never know what is coming next."
Are you interested in an Apprenticeship within the NHS? Visit our Apprenticeship page to register for opportunities: https://www.jobs.sath.nhs.uk/find-job/apprenticeships