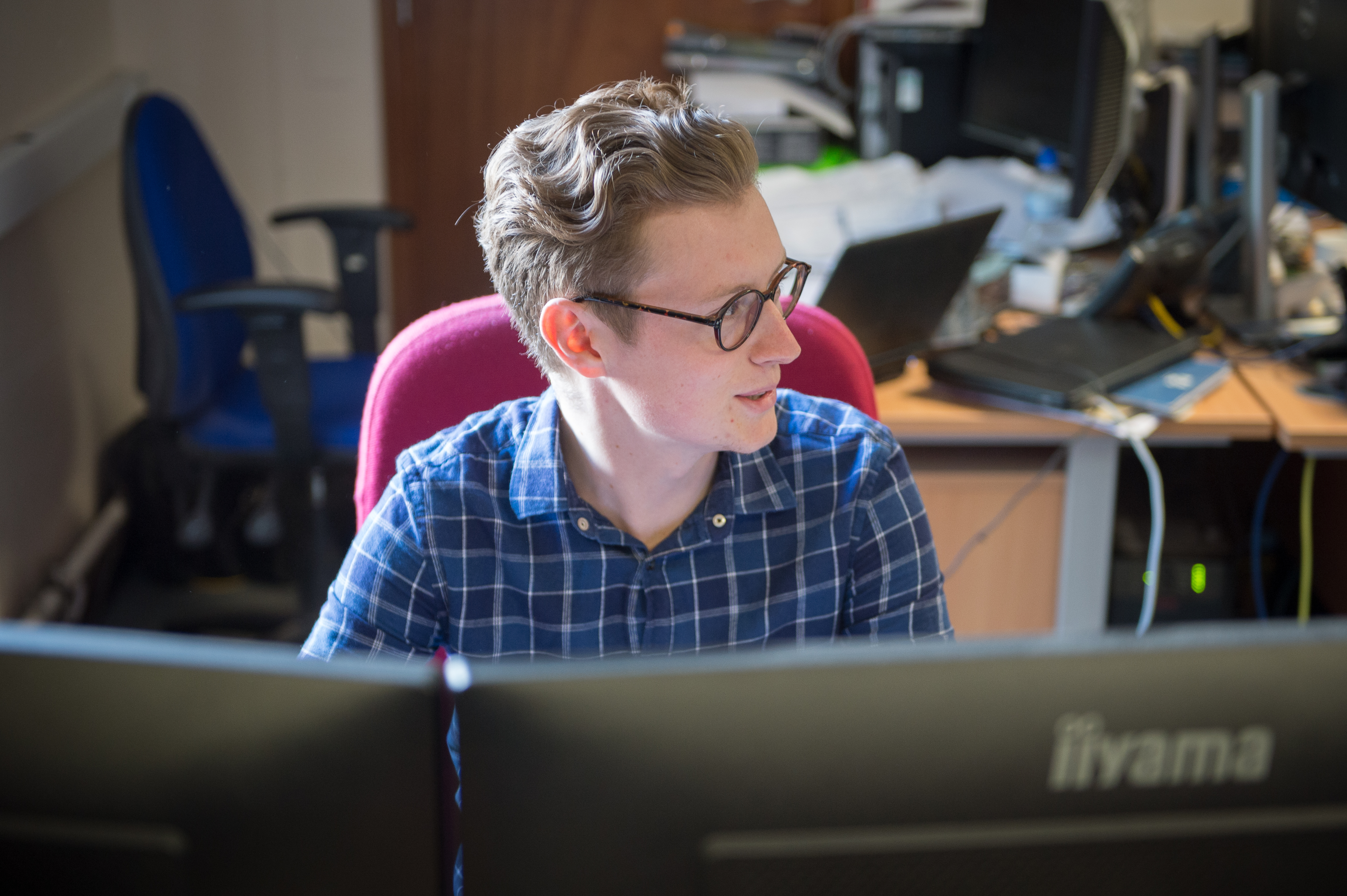 Alex Salisbury is an IT Support Assistant at The Royal Shrewsbury Hospital. He is currently on a Level 3 training course which is being funded by the hospital via the Apprenticeship Levy budget.
"My first role in the NHS was on the bank as part of the project to replace all of the XP machines to Windows 7 machines. I had always wanted to work in the NHS as my mum has worked here for 25+ years and most of my family have worked in the old Shelton Hospital and the old RSI too.
"I eventually got a full-time role on the Service Desk and have been working on support for 2 years as an IT Technical Support Assistant. Most of my time is spent resolving First and Second Line calls through the IT service desk.
"SBC Training approached me about the apprenticeship as I had previously completed a Level 2 with them at another employer. The course I am now studying is a Level 3 – Infrastructure Technician.
"The apprenticeship has helped me progress my knowledge of the more complex aspects of our role. The apprenticeship is designed to give me the knowledge to become an Infrastructure Technician. It has helped me dive deeper into more complex issues and have the understanding to tackle more challenging problems on the service desk but also to take on some more responsibilities/tasks from Infrastructure to further progress my learning… Basically, the apprenticeship is giving me the skill and understanding to advance to an Infrastructure role which is my preferred place to work within IT."
Are you interested in an Apprenticeship within the NHS? Register for opportunities: https://www.jobs.sath.nhs.uk/find-job/apprenticeships