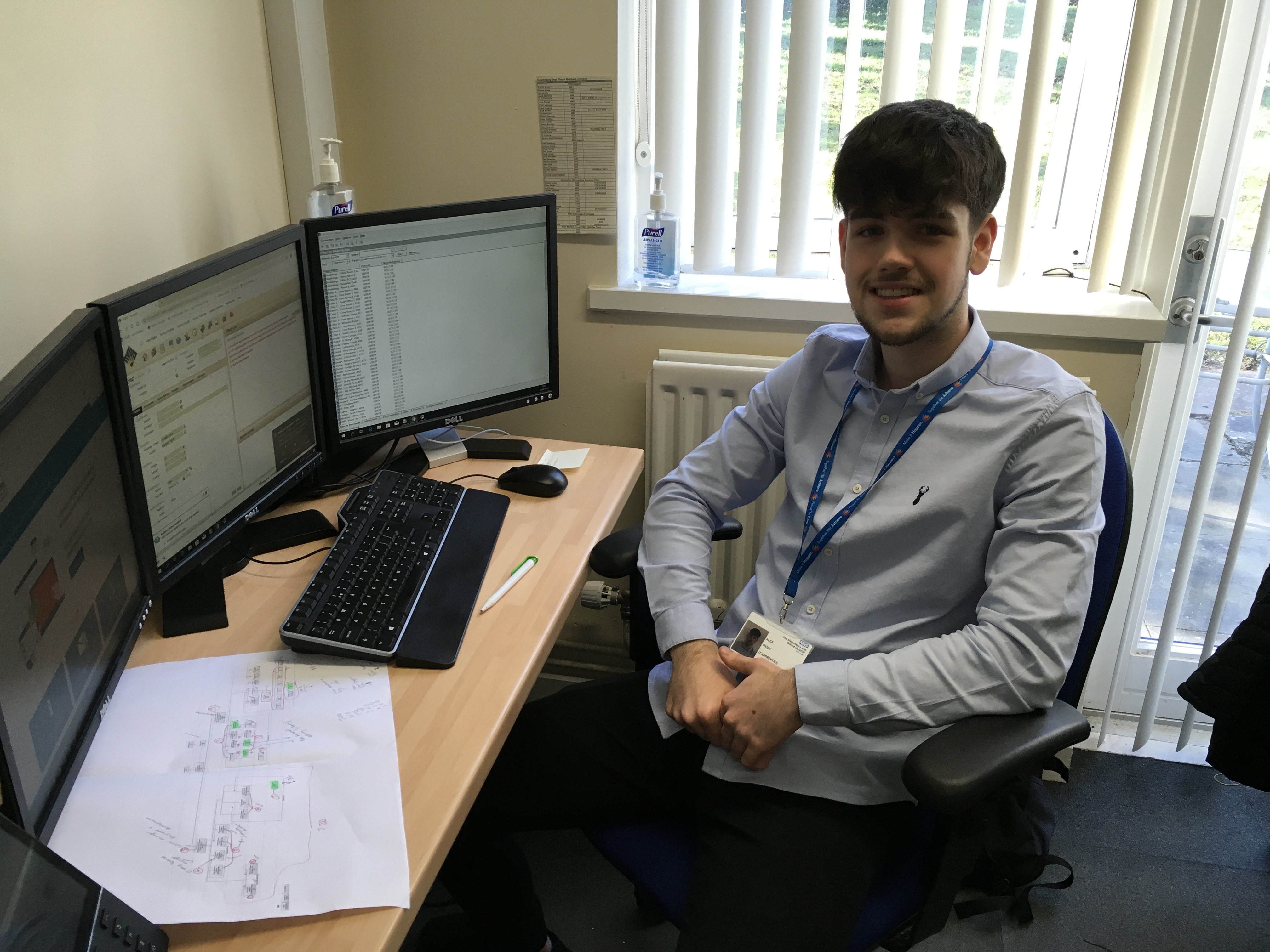 Alex Rigby is an IT Support Apprentice based at Princess Royal Hospital, Telford. Alex started applying for Apprenticeships straight after finishing college.
"I always knew I wanted to go straight into and Apprenticeship and the workplace. I love the mix between studying and working towards a qualification. I didn't know there was such a thing as and IT Apprentice until I came across the advert on the NHS Jobs website – the timing of the advert was perfect for me as I was moving to Telford after living in Saudi Arabia.
"I want to work in the NHS as I want to have a part in saving lives. Whilst it isn't hands on saving lives, it does it in the background, this was much more fulfilling idea than working in the private sector. The role is varied, I get to talk to a lot of people and help them solve problems. Over time I plan to keep studying and developing to get as far as I can in the NHS.
"If I had to sum up the experience so far, I would say I am pleasantly surprised. I was unsure of how hectic it would be, but it has been easy to get into the work and balance study at the same time."
Are you interested in an Apprenticeship within the NHS? Visit our website to register for opportunities: https://www.jobs.sath.nhs.uk/find-job/apprenticeships
#NAW2019 #BlazeATrail #NHS #Apprenticeship