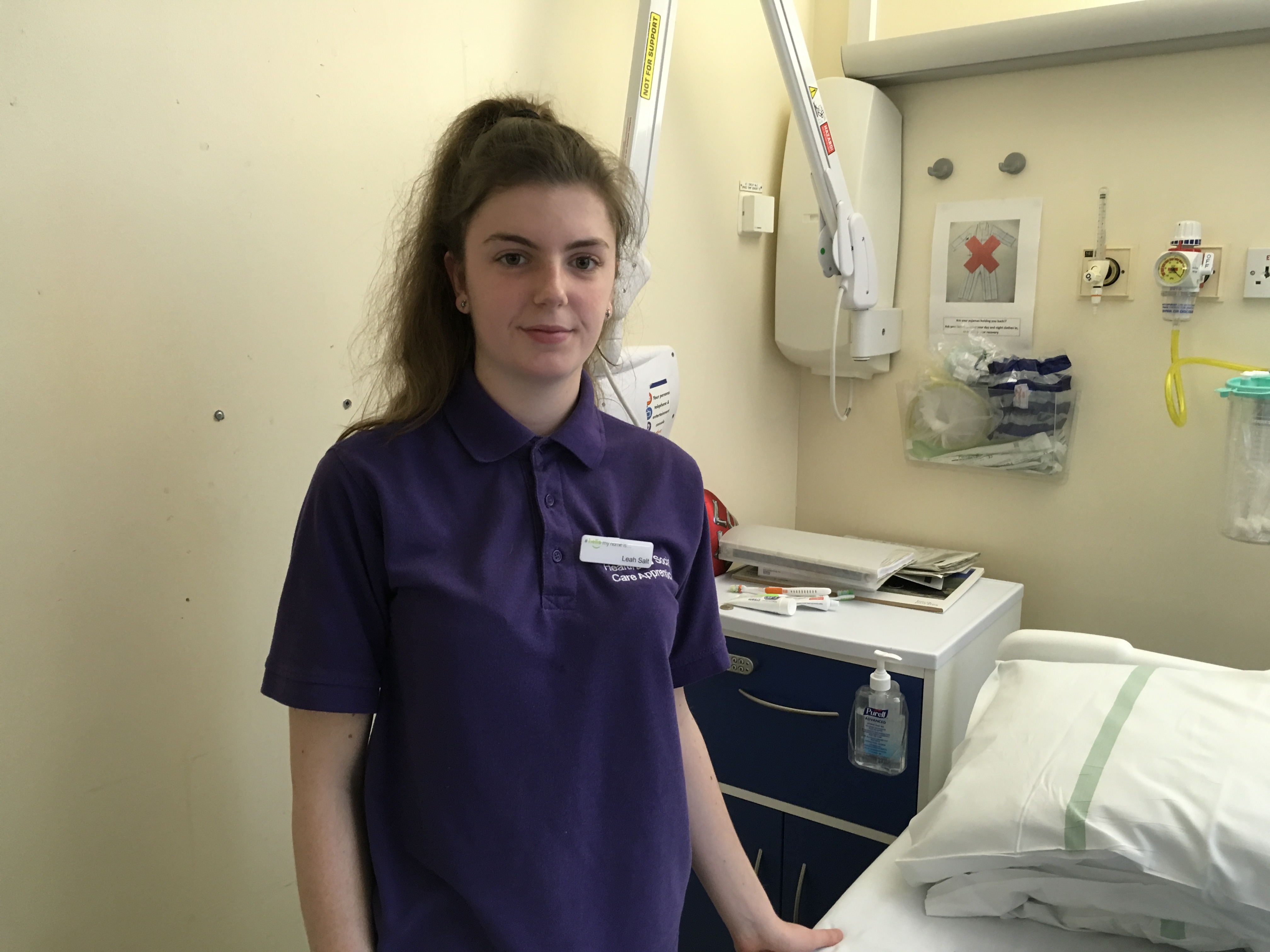 Leah is on the first cohort of a Health and Social Care Apprenticeship. This is a Rotational programme where Leah will gain experience via separate placements, in 4 healthcare settings such as the hospital, community and care homes.
Leah looked for an Apprenticeship as she knew she is a 'hands-on person', and wanted a work-placed learning environment.
In the future, Leah wants to become a paramedic and the Apprenticeship will give her the vital experience of what life is like in a healthcare setting, but it will also add an important element to her CV when applying for this popular position.
Are you interested in an Apprenticeship within the NHS? Visit our Apprenticeship page to register for opportunities: https://www.jobs.sath.nhs.uk/find-job/apprenticeships