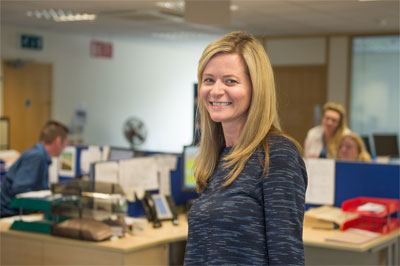 I initially started my career in the NHS at the age of 18, after deciding that I didn't want to go to college or university. Joining The Princess Royal Hospital as a Clerical Assistant in the Personnel Department, I quickly developed a real interest in pursuing a career within Human Resources. Over the next few years I completed my NVQ 2 in Business Administration at work, undertook evening classes at the local college, including studying for a Certificate in Personnel Practice and progressed my administrative career.
Some six years after joining the organisation, I was supported through being funded and given day release to study for the Chartered Institute of Personnel and Development (CIPD) professional qualifications at Wolverhampton University. Through hard work and late nights, I graduated in 2003 with a Post Graduate Diploma in Human Resource Management. Around this time, I was also promoted to a Human Resources Advisor post. During the next few years, I focused on consolidating my knowledge, experience and progressed to an HR Manager role.
Having not undertaken any formal qualifications for almost 9 years, I was fortunate to be given the opportunity to study for an MSc in Organisation Development. Setting myself a goal of achieving this within 9 months, after lots more late nights (a few tears!) and sheer determination, I successfully graduated in 2012.
Fast forward to now… I'm a Recruitment Manager. On reflection, I feel really grateful that I've been able to develop my career alongside undertaking formal qualifications. I don't have any regrets that I didn't take the traditional route e.g. college, university and then employment, as I've been able to gain real hands on experience which I feel no qualification could have given me.