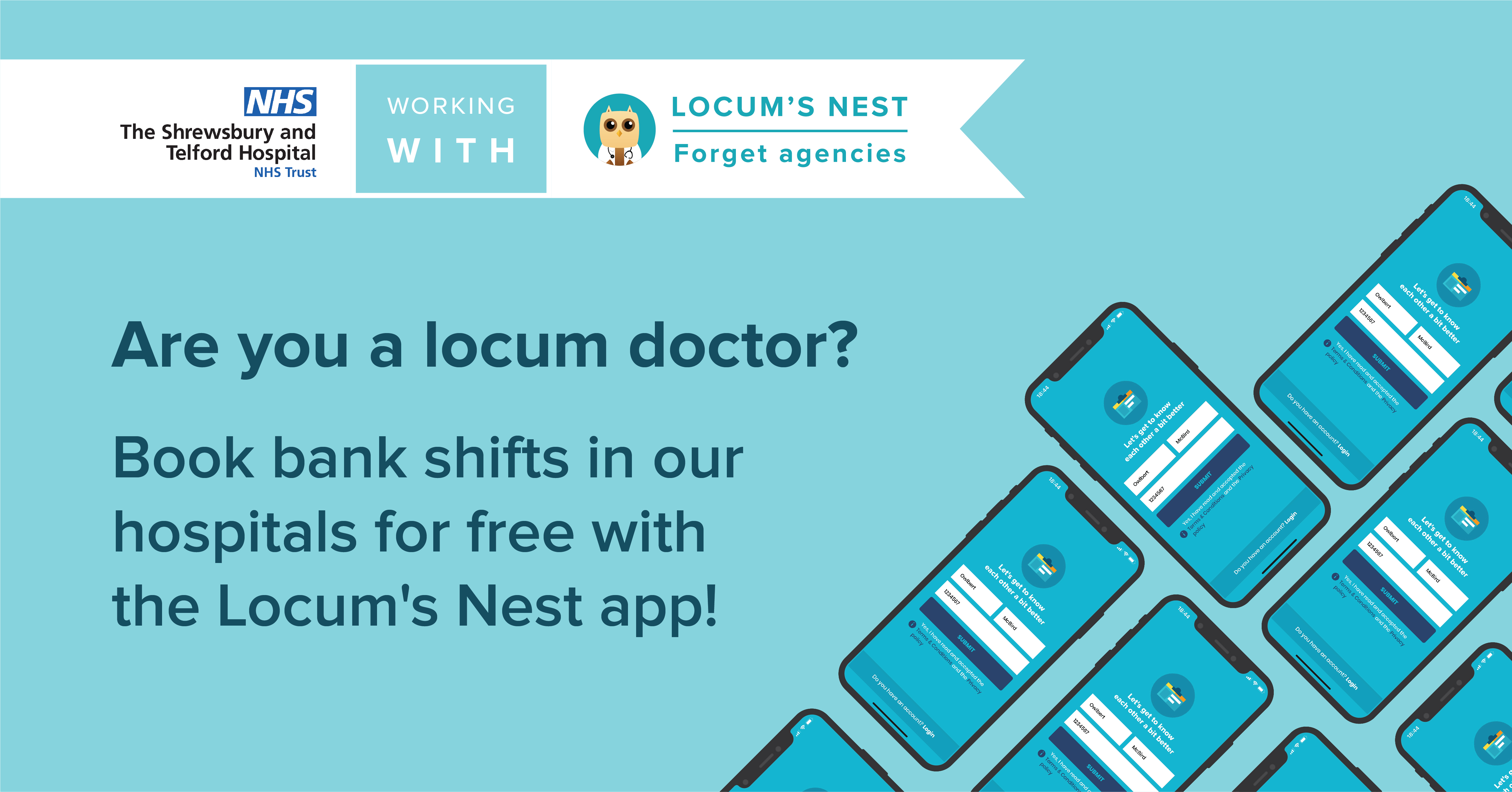 SaTH has partnered with Locum's Nest, an initiative founded by doctors, with the aim of improving access to locum bank work opportunities across the Trust.
We feel, now more than ever, that we need a robust system in place to ensure that we give ourselves every chance to fill vital vacancies in these difficult times. The COVID-19 pandemic has put a huge strain on the whole of the NHS, not only with the increase of patients needing specialist care but also with the inevitable sickness amongst our own staff.
Doctor's can now apply for the shifts posted via the Locum's Nest app. The key benefits to you are:

1. A very quick, hassle-free process of seeing and applying for shifts
2. No more paperwork with in-app time sheets and a built-in timesheet tracker
3. Automatically record your bank work experience on your built-in CV
The app is absolutely free to use and you can download the app today. All you need to set up an account is your full name and GMC number!
To find out more, please visit the Locum's Nest website at www.locumsnest.co.uk