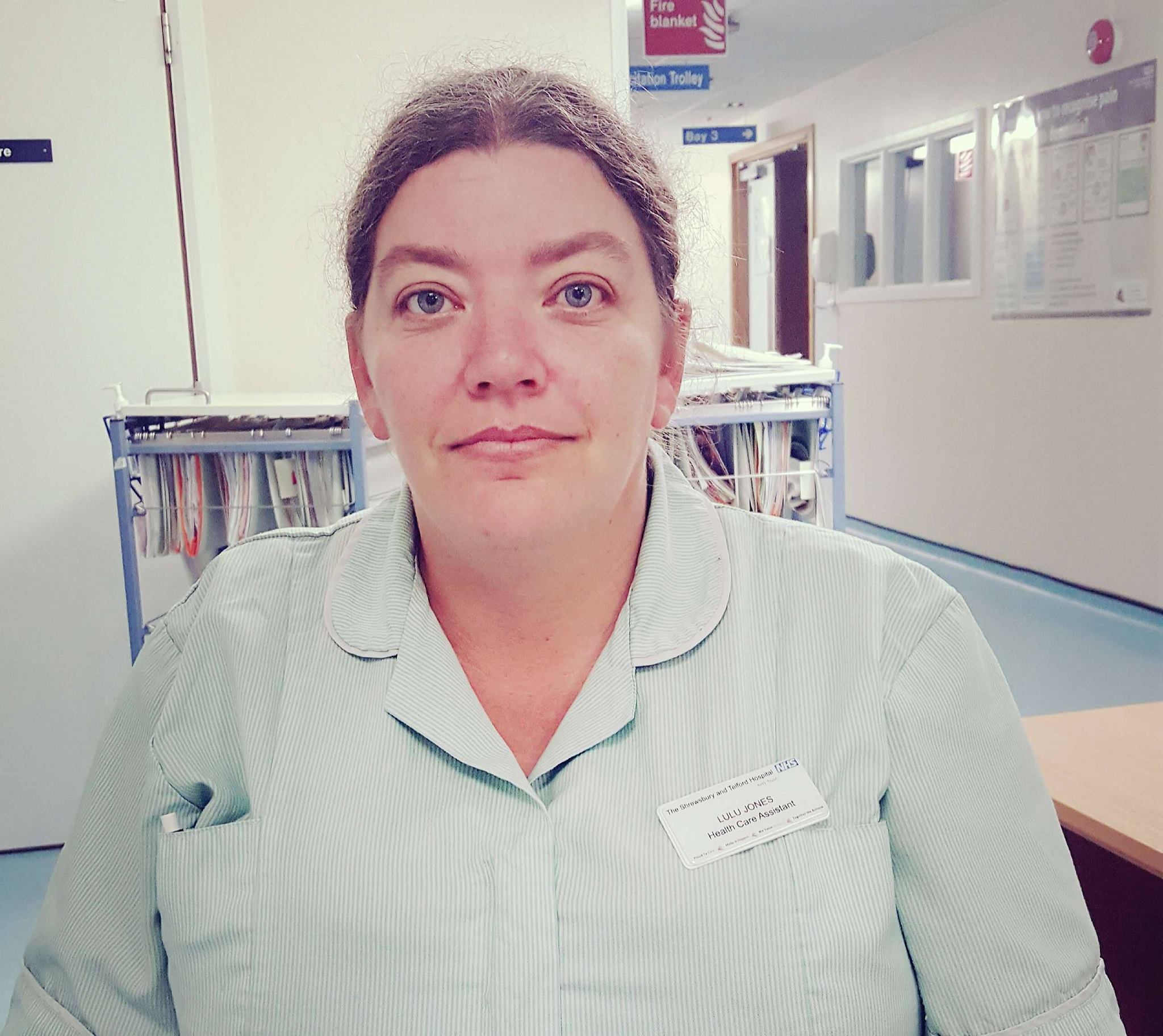 This week's Face of SaTH is Trauma and Orthopaedic Healthcare Assistant Teresa (Lulu) Jones.

"I started off my career in a nursing home, looking after elderly patients on an EMI (elderly mentally ill) unit. I then decided I wanted to further develop my career as a HCA.

"On a day shift I help patients who struggle to feed themselves, help with hygiene needs, take obs (observations), take patients down to theatre, check and tidy crash trollies and check suction/breathing equipment. I help generally ensure that the patients have a good stay in hospital.

"My favourite part of the job is seeing the progress patients can make from admission to their discharge home. I also love working as part of a great team!

"My biggest achievement is knowing that I have made my patients stay in hospital a good one – it's lovely getting compliments about the care we give.

"Out of work, I enjoy socialising with friends and colleagues.. going to concerts, the cinema, eating out and taking my son to football – he's in his junior league!"

Lovely work!

Do you know someone who works with us that would make a great Face of SaTH? Send us a message so we can get in touch with them!
To find out about our current Clinical Support Job Vacancies here.