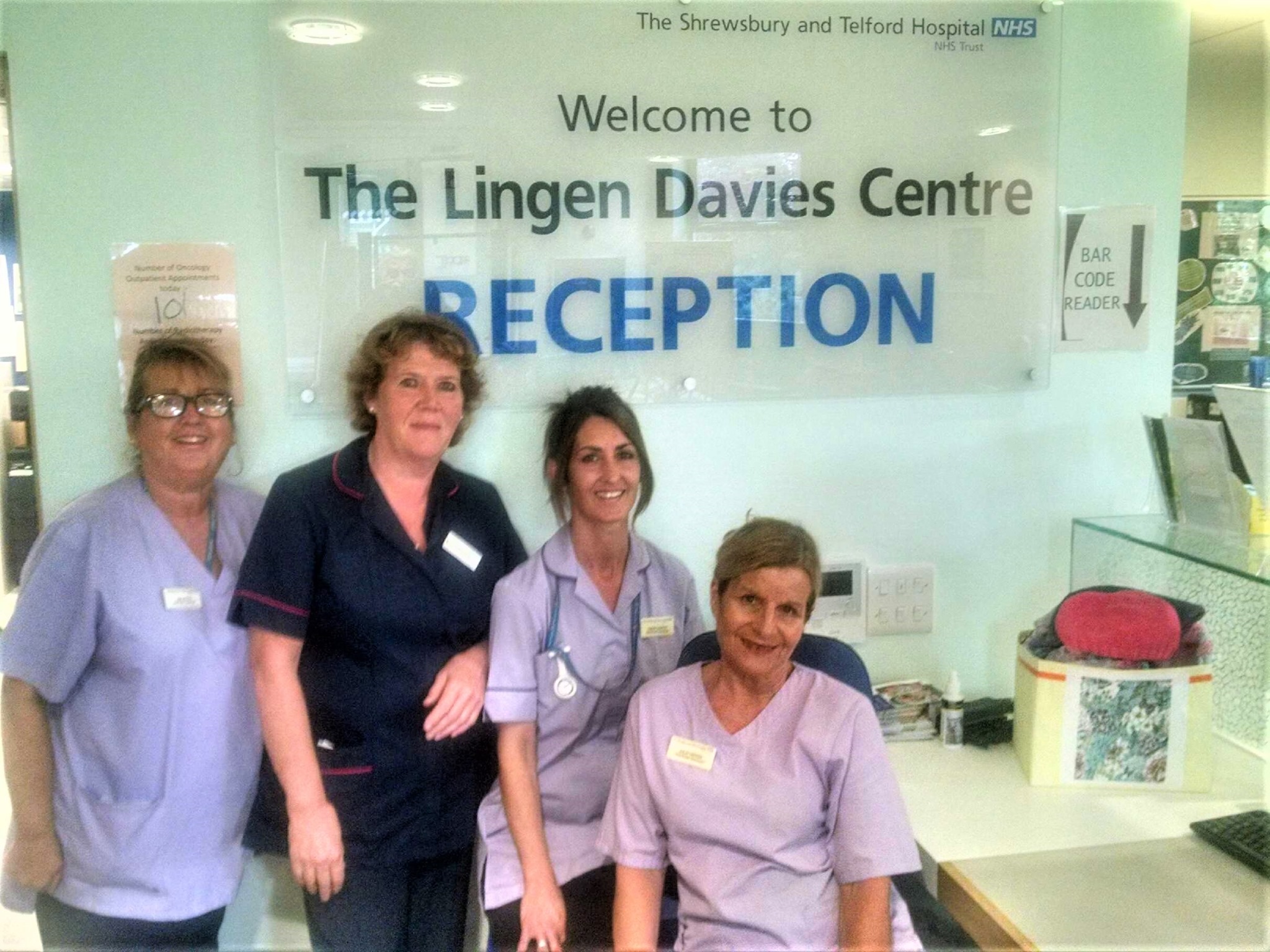 This week our Faces of SaTH are Lingen Davies Cleanliness Technicians June Griffin, Sarah Griffin (Mother and Daughter) and Julia Harris; pictured left to right with Wendy Davies.

June, who has worked with us for 16 years, is responsible for cleanliness within the Chemotherapy department and enjoys going to her holiday caravan and being with her family.

Sarah, who also happens to be June's Daughter, provides support for the cleanliness in the Chemotherapy and Radiotherapy departments. Having worked here for six years, Sarah's favourite part of her job is talking to the patients and supporting a great team who are dedicated to helping kick out cancer. Out of work, Sarah likes walking her dog and being with her close family.

Julia has worked with us for an amazing 32 years, and is responsible for maintaining high cleanliness standards in the Radiotherapy Department. Julia, who enjoys walks, holidays and being with her grandchildren, says her favourite part of the job is the interaction with patients and the satisfaction of providing a clean environment.

Well done all!