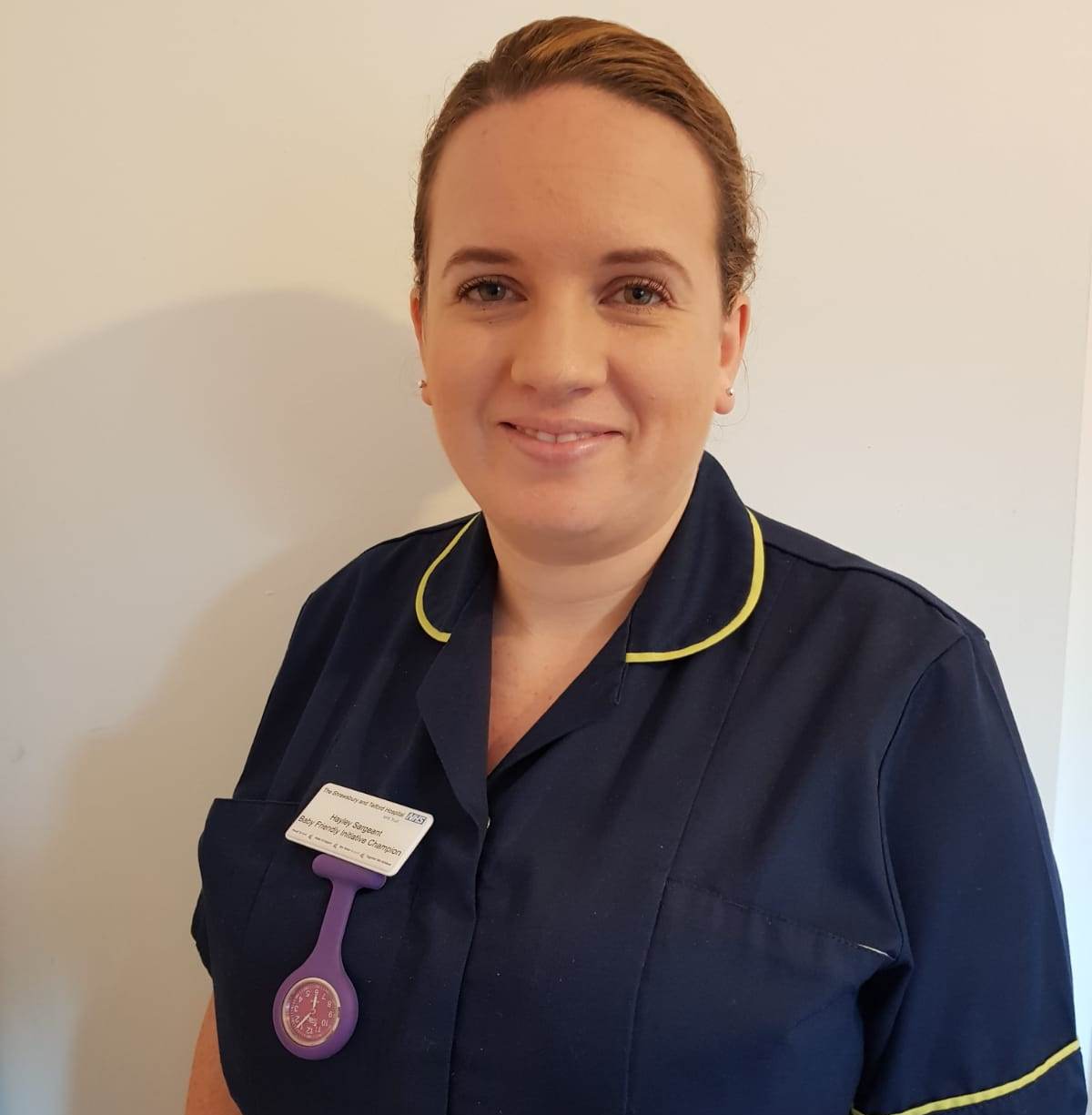 This week our Face of SaTH is Hayley Sargent, Neonatal Sister and Baby-Friendly Initiative Lead.
Hayley, who has worked for the Trust since qualifying in October 2010 after training at Staffordshire University and doing an elective placement on the neonatal unit, says the best part of her role is seeing the babies progress and go home and then seeing them come to visit us when they are older doing so well.
"I have two roles - my day to day role is a Sister on the Neonatal Unit where I can be in charge of the ward, looking after babies requiring intensive care or looking after babies going home.
"A new post was generated in July 2017 as the baby friendly initiative (BFI) champion. This role involves auditing our practice on BFI's 3 standards:
1) Supporting parents to have a close and loving relationship 2) Enabling babies to receive breast milk and to breastfeed when possible 3) Valuing parents as partners in care."
Hayley, who recently won an award from the Staffordshire, Shropshire and Black Country Neonatal Operational Delivery Network, produces audits to look at improvements and is also involved in being the link nurse for breast feeding on the unit, supporting staff and Mothers.
Out of work, Hayley enjoys spending time outside – "I have a horse Tom, so I enjoy going out on my horse on my days off. I also enjoy taking my dog Mia, for walks and spending time with my family & friends."
Do you know someone who works with us that would make a great Face of SaTH? Send us a message so we can get in touch with them!