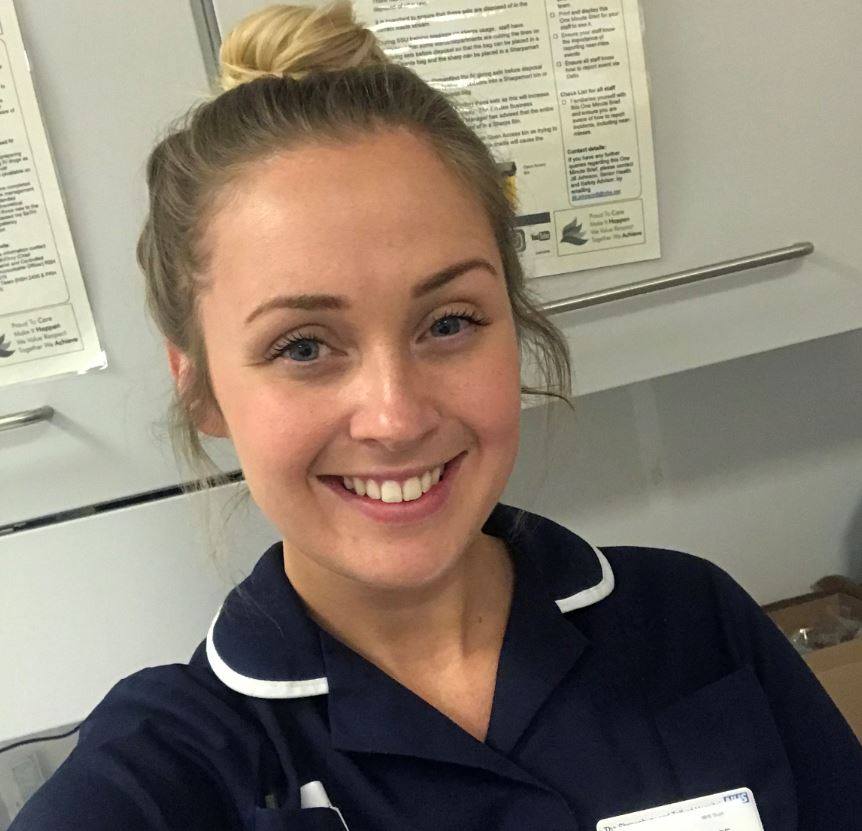 This week's Face of SaTH is Hannah Podmore, Sister on DSU Escalation at our Royal Shrewsbury Hospital.
"DSU escalation is a 25 bedded ward running alongside Day Surgery. Previously I have worked in many areas: Emergency surgery in the Countess of Chester, I then transferred to SaTH to work on a surgical rotation including: Vascular, Surgical Assessment Unit and Escalation. A secondment opportunity (temporary transfer of a member of staff to another role) was made for DSU Escalation Sister.
"A typical day includes: handover of patient care from the previous shift, co-ordinating staff and patients that are coming in, managing pre op and post op patients, and liaising with teams through ward rounds to enhance safe and appropriate discharges.
"My favourite part of the day is meeting new patients/staff and making their experience in hospital a smooth and easy process. My biggest achievement so far is getting to the position I am today.
"Out of work I love walking and socialising with friends and family."