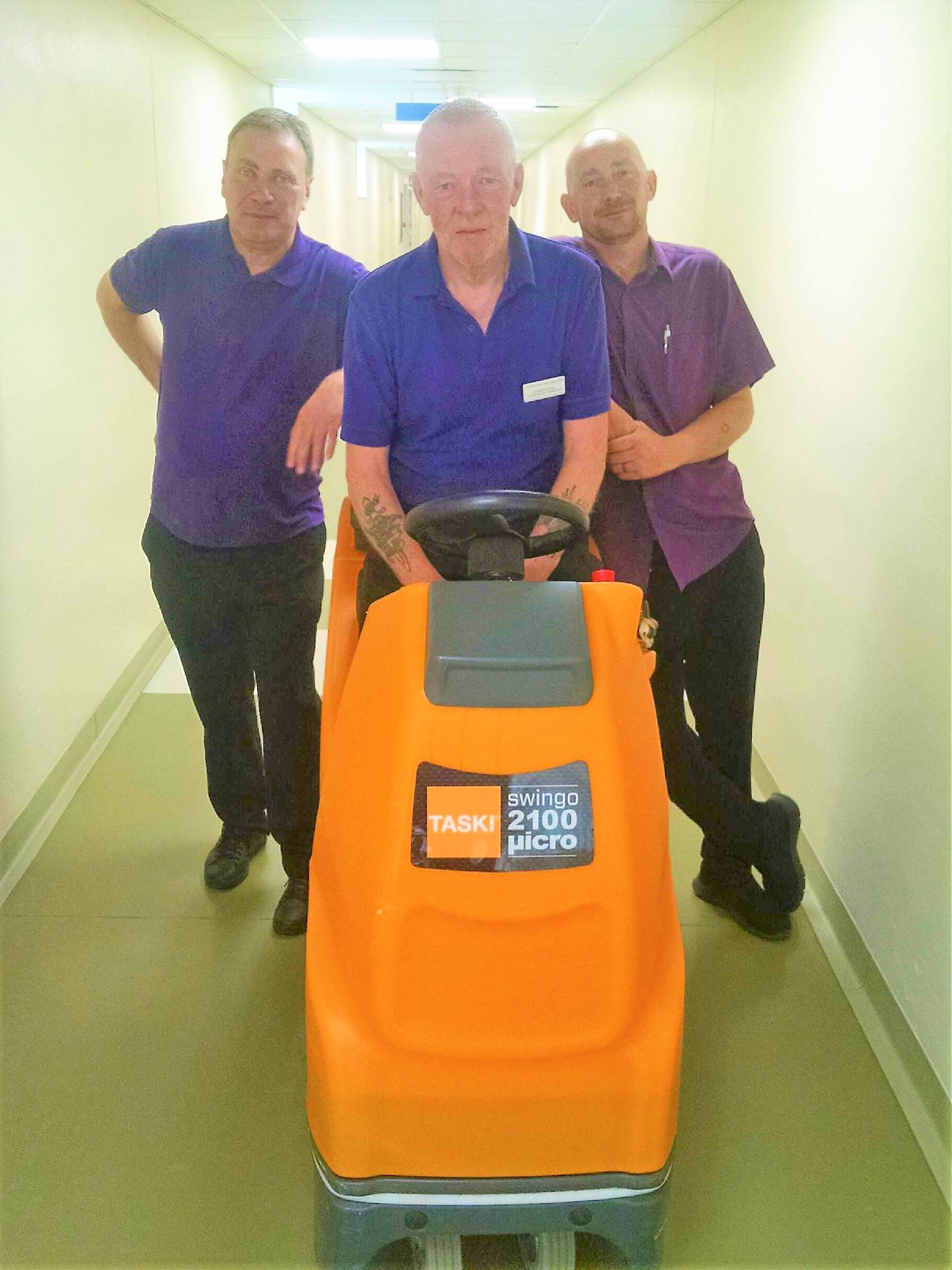 It may come as no surprise that our corridors see a lot of traffic throughout the day, but what may not have been considered is the monumental task of keeping them clean to reduce infection risk – which is a round the clock job!

Our daily corridor cleaning team at our Royal Shrewsbury Hospital, Eric Mansell, Andy Puckey and Mark Bird are the faces that most staff and visitors see every day, and they work tirelessly to ensure the areas are kept clean.

In addition to their daily duties the team often act as corridor guides. As Mark Bird says "The hospital is a big place and people can often feel overwhelmed trying to locate a particular ward or department, especially if they are visiting a poorly relative or attending an important appointment. Greeting and signposting is a big part of what we do on the corridor shift'.

Here they are as our faces of SaTH for this week – pictured with their trusty steed "Turtle"! (From left to right. Eric Mansell, Andy Puckey, Mark Bird)

Great effort chaps, we love seeing you around and about! ????