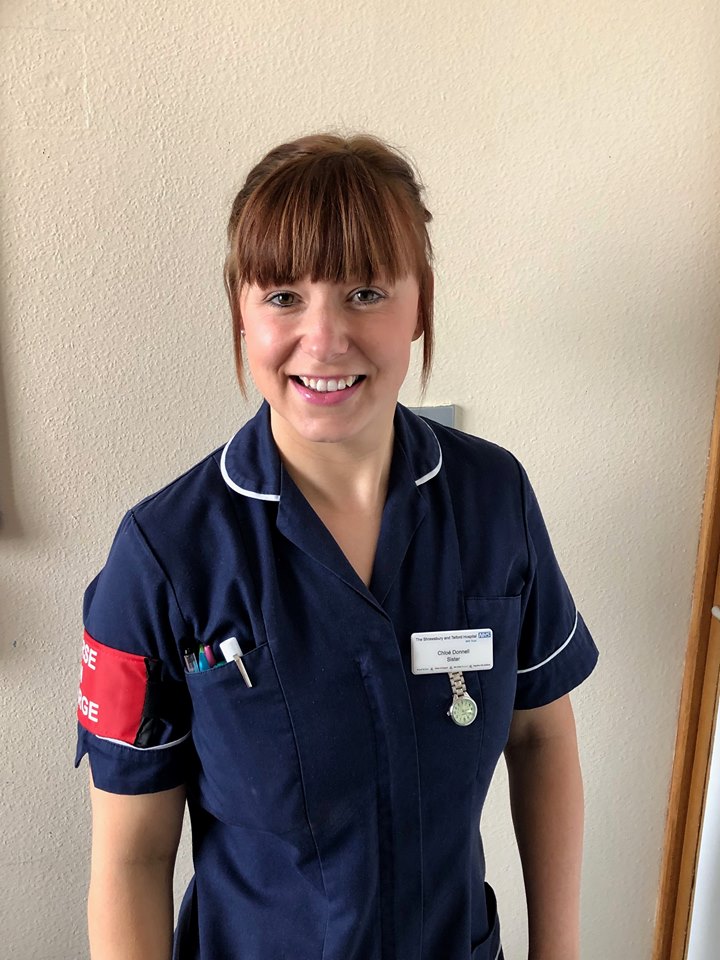 This week's Face of SaTH is Chloe, Ward Sister on Ward 27SD at our Royal Shrewsbury Hospital.
"I qualified as a nurse in 2011 through Staffordshire University. After that I worked on Ward 22 (Stroke and Rehab) and then Ward 21 (Frailty) before moving to Ward 27 in February of this year.
"Our ward currently runs with 20 supported discharge beds and 18 general medical beds. This means that I not only get to work closely with our fantastic discharge team to ensure complex discharges are completed safely, I am also able to ensure that I continue to use my clinical nursing skills and look after patients that are not yet medically fit for discharge.
"I love the team that I work with. Since joining Ward 27 I have had the privilege of working with some fantastic bank and agency nurses and hcas (Healthcare Assistants), some of whom have now joined our team as permanent members of staff.
"I am really enjoying working alongside our other Ward Sister, Ward Manager and Matron to continue to build a fantastic team with lots of job opportunities still available for those that would like to join a hard working, enthusiastic and dynamic team.
"Another part of my job that I love is being a mentor - I've been lucky enough to have had some excellent student nurses and I really enjoy helping them through their training. I would say my biggest achievement has to be getting my permanent band 6 position with SaTH. I love being a leader for 'TEAM 27!' and co-ordinating the ward.
"Out of work my favourite thing is being a mummy to Evie (age 3). She keeps me as busy as Ward 27 does! I also love spending time with my family and friends (especially if there's a glass of Prosecco involved!)"