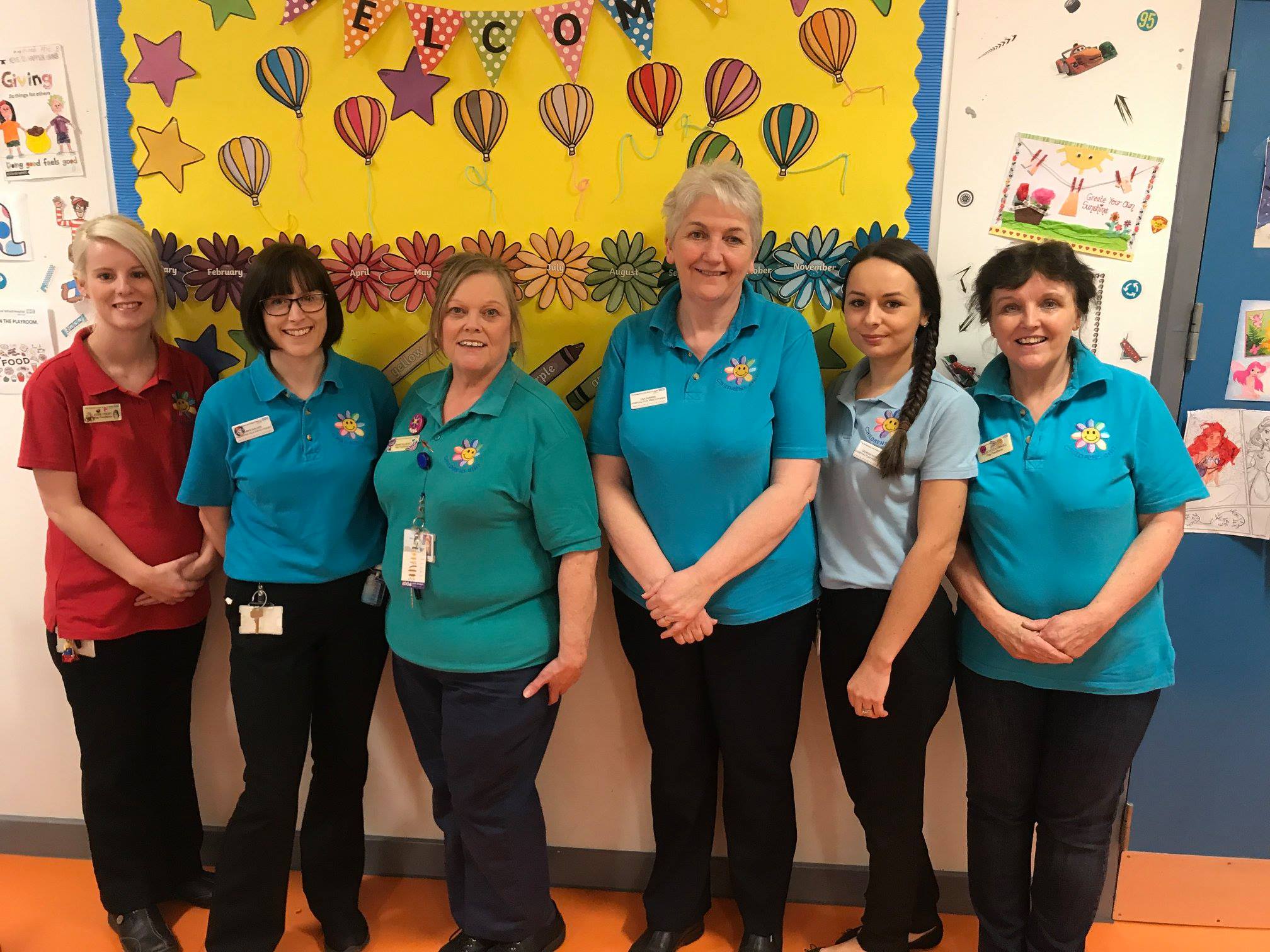 This week our Faces of SaTH are the Children's Play Team. This is one of the lesser know but very popular NHS Jobs.
There are 6 Play Specialists in the team; Jodie, Georgia, Lisa, Dawn, Julie and Anne, who cover 7 days a week working between the hours of 08:30 and 6pm.
"We are based on the Children's Ward at the Princess Royal Hospital; we cover the Children's Ward, Children's Oncology and the Childrens Assessment Unit. We carry a bleep so that if we are required in A& E, X-ray or other areas in the hospital we are happy to help there.
"A typical day for us involves the setting up of the playroom, making sure that there are adequate activities for the children to do. This helps to normalise the environment for the children in hospital, making it a less scary place to be.
"We also provide distraction for cannulas, blood tests and other unpleasant procedures - this usually requires us blowing bubbles, using toys and books to help take away the attention from the unpleasant procedure and for them to concentrate on what we are doing, this makes it less scary and also sometimes fun for them to have these unpleasant procedures. We do a lot of work around preparing children for different procedures such as MRI Scans, CT Scans and MRE scans.
"We have been involved in making videos for the Trust to show children so that they know what is going to happen and they are prepared for it. This allows us to avoid sedation where possible, making it a quicker experience for both child and families and has a huge success rates in minimising anxieties and encouraging children to lie successfully for their scans. We arrange for special visitors to come to the ward such as Magicians, pantomimes and Father Christmas.
"The favourite part of the job for all of us I think is the appreciation you get from parents when you successfully support a child through a difficult time or experience."
Play specialist is a very popular NHS Jobs but any vacancies will be posted here.