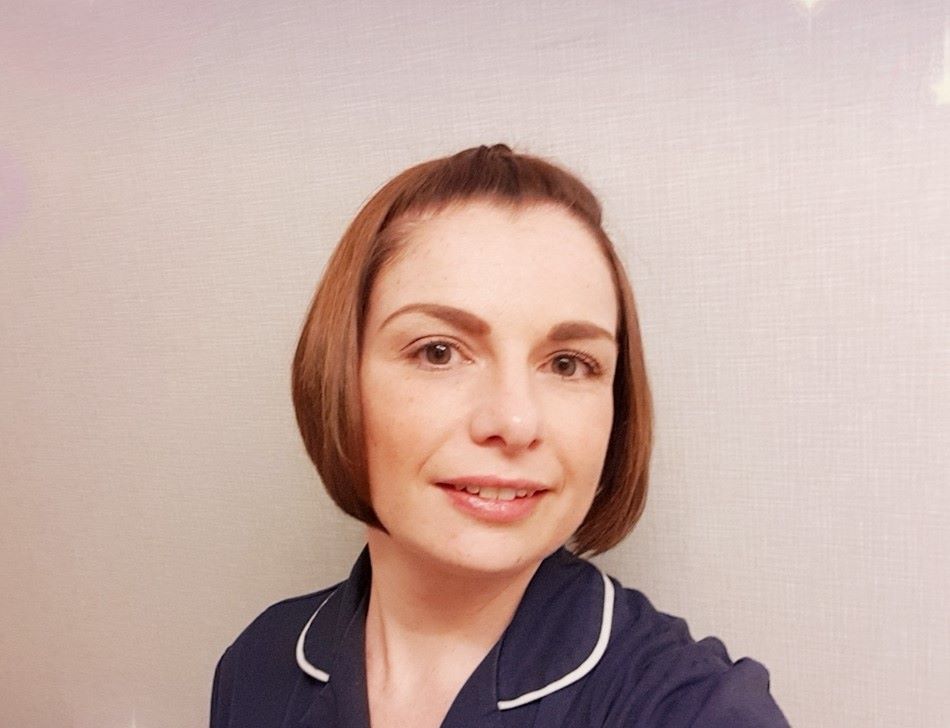 This week's Face of SaTH is Becky Roberts, Ward Sister on our Trauma and Orthopaedic Ward at the Royal Shrewsbury Hospital.
"I began my nursing carer as a HCA (Healthcare Assistant) around 12 years ago on the Trauma & Ortho ward. I then attended Staffordshire University to study to become a Registered NHS Nurse. During my studies I continued to work bank shifts with the Trauma & Ortho team. Once qualified, I started my nursing as a band 5 (still on trauma & ortho ward). Then an opportunity for band 6 post became available on my favourite ward, so I applied and was successful.
"My typical day often involves taking charge of the shift and co-ordinating patient flow on the ward. I facilitate discharges and attend doctor's rounds as well as assisting in patient care and medicine administration. A large part of my day involves liaising with patients and relatives as well as other health care professionals. Another part of my role is admin duties, such as rotas, audits & appraisals. As a band 6 a large part of my role is to support my colleagues when required in challenging circumstances.
"The most satisfying part of my job is seeing patients get better and being discharged home from hospital. My biggest achievement was to become a band 6 within the team that I have been part of for my whole carer so far. "When I am not at work I like to spend time with my family and friends (particularly my dog) and generally relax."
Great work Becky. If you would like to join the trust as a nurse click here.