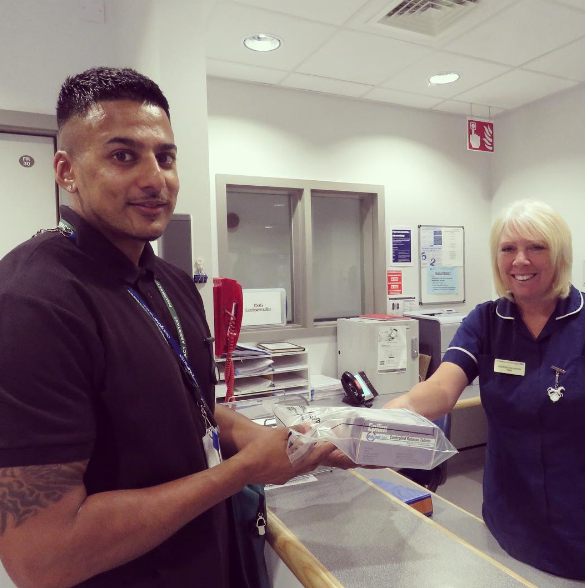 Our first Face of SaTH is Surjit Paul, a Pharmacy Support Officer at the Princess Royal Hospital in Telford.

"My role is a new role which is currently under way as a six month trial.

Our role is to take medication to patients. We collect the medication from Pharmacy and act as a 'runner' to take the medication to the wards for them to give to their patients 'To Take Out' (TTO) – it's medication patients have been prescribed as part of their discharge. Once they have the medication, they are able to go home, if everything else for their discharge package is in place.

We've had some lovely feedback about the role. Previously staff from the wards would have to go to Pharmacy to collect the medication, taking them away from the role they are meant to do on the ward. Now we take the medication to them. It's a really rewarding role and everyone seems really happy about it.

I'm from Telford and I used to be a support worker for children with learning difficulties before joining SaTH as a temporary porter for about 13 months. I've been in my current role for about three months."
To find about about Pharmacy and Pharmacist Jobs click here.