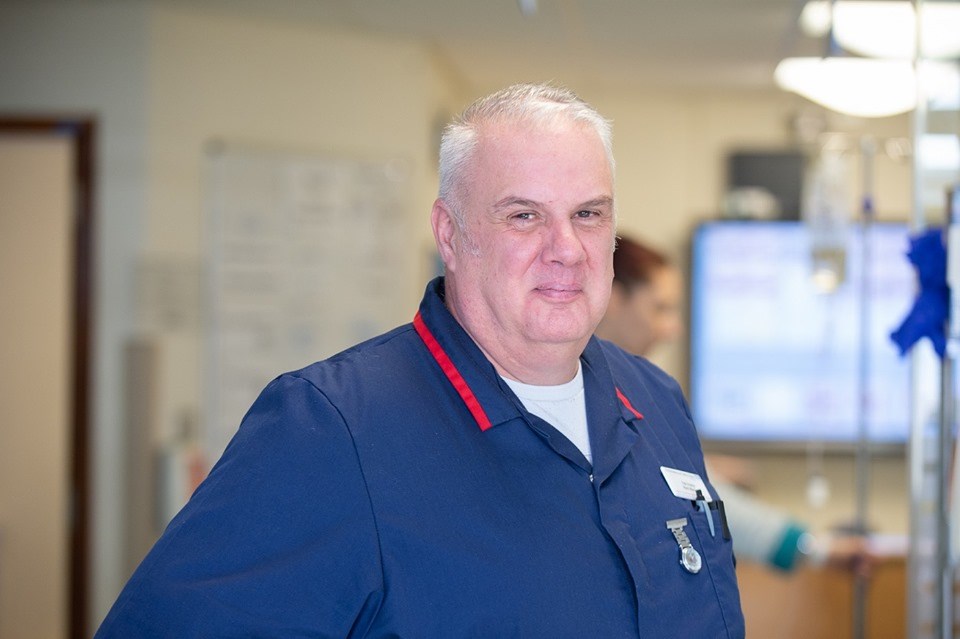 This week our Face of SatH is Pab Hnatiuk, Manager of Ward 32 Short Stay Medicine at our Royal Shrewsbury Hospital.

"I've been nursing for 25 years, of which 16 has been in a Charge Nurse or Senior Charge Nurse role. For most of this time I've specialised in either Urology or General Surgery, but actually fancied a change and a challenge, so decided to apply for a Ward Manager's post in medicine. And I love it!

"My working is day is incredibly varied, and often involves hands on clinical work, alongside such tasks as controlling a ward budget, compiling the ward off duty, essential audit, dealing with patient feedback and ensuring a clean and pleasant environment from staff and patients alike.

"My favourite part of the job is the cake! No seriously, it's being alongside the staff and patients, and the sense of satisfaction you get from the smiles and the handshakes, as well has helping put things right when things haven't gone as well as we expect."

When asked what his biggest achievement has been, Pab replied; "I've got three beautiful kids who are my world so anything professional comes second, but from a professional perspective I guess being the Ward Manager of a well-respected and highly thought of ward, in today's incredibly challenging healthcare environment and being surrounded by an incredible team of nurses makes me unbelievably proud.

"I'm a lifelong supporter of Shrewsbury Town and enjoy church most Sundays. But other than that I tend to go home, relax and spend time with my family."

Wonderful work, Pab!