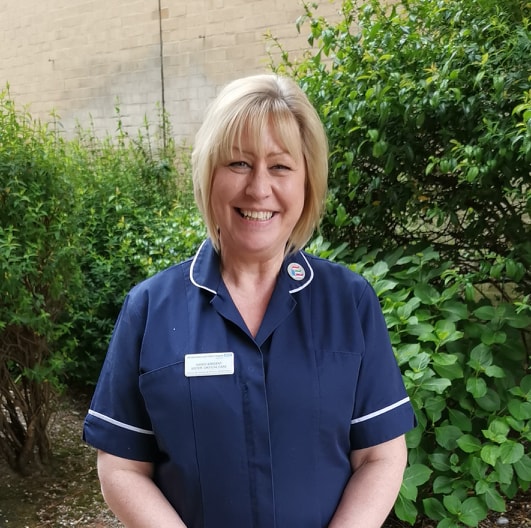 This week our Face of SaTH is Karen Sargent, Critical Care sister at our Princess Royal Hospital, Telford (PRH).

"I began my career with the Trust in 1999 as a Health Care Assistant on the surgical wards at PRH. From there I was given a secondment to obtain my nursing degree and qualified January 2007.

"From qualifying I secured a job on ITU/HDU (Intensive Therapy Unit/High Dependency Unit) atPRH as a staff nurse. After a few years I successfully completed the Critical Care course allowing me to become a Sister. I have worked at Royal Shrewsbury Hospital Critical Care on rotation, and also on Secondment as a Ward Manager on the Stroke rehab ward at PRH before returning back to the job I love on ITU/HDU where I am to date.

"In a typical day, with the support of the Multi-disciplinary team, I could either be the co-ordinator on shift, which involves leading a team of fantastic nurses who care for the most critically ill patients in the Trust, or caring for one of the patients and their family during their critical illness, dealing with the uncertainties of life and death.

"My favourite part of the job is seeing how patients at their most vulnerable recover. For those less fortunate I feel privileged to have been a part of their life in ensuring patients receive the dignity they deserve.

"With great team work my biggest achievements have been when we have been able to go 'above and beyond' for individual people. The effects of this can be equally as important and effective in patient recovery as medical intervention.

"How I spend my time out of work is with my wonderful supportive family and my dog. My daughters would argue that my dog means more to me than they do! I also enjoy spending time on days out, socialising, cinema, theatre and music events."

Fab work, Karen! ??????
Find your perfect Nursing Jobs here. #NHSJobs