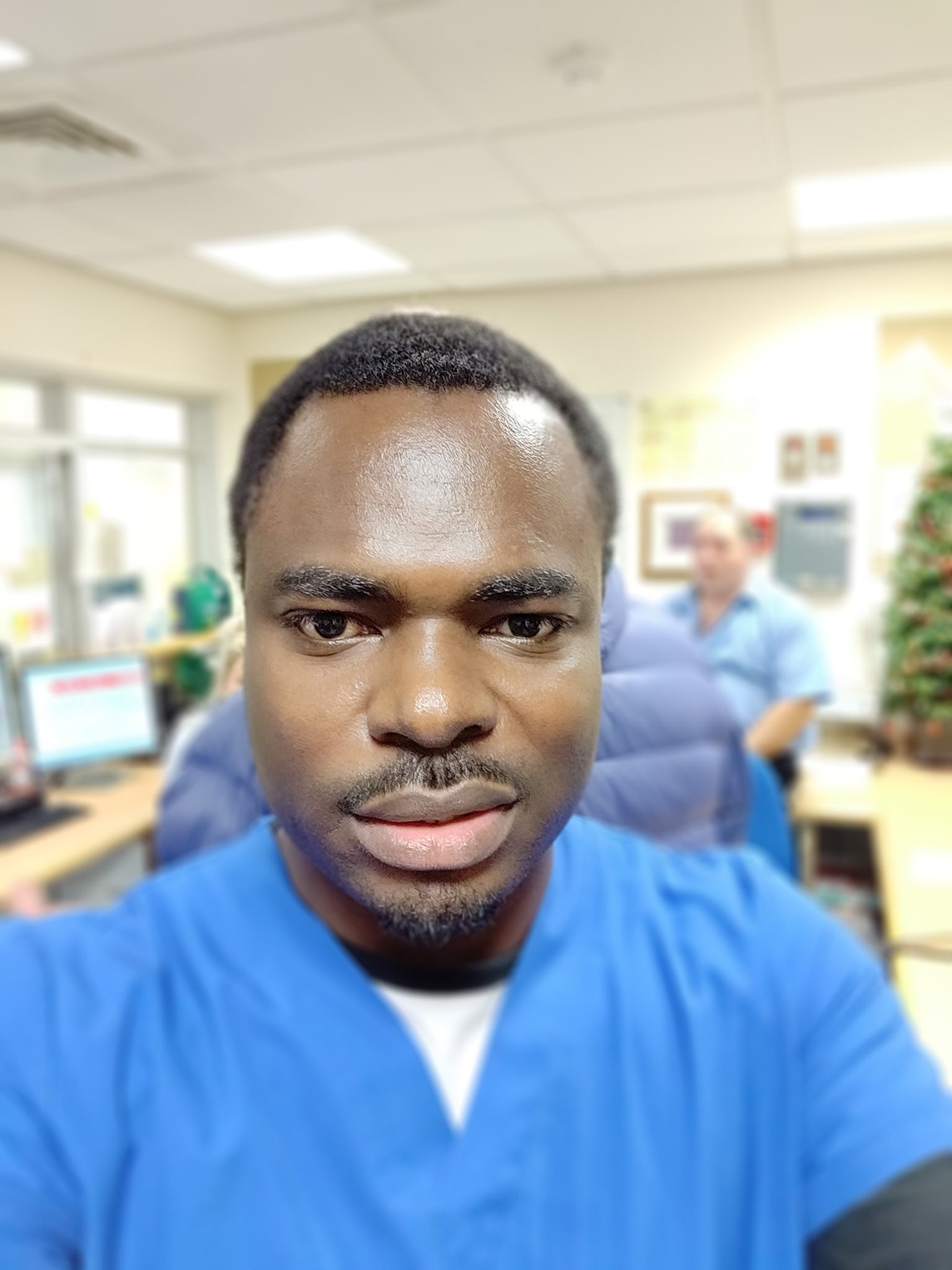 This week's Face of SaTH is Dr Gideon Eyitemi...
"I'm a specialty doctor in A&E delivering specialized emergency care to acutely ill patients, resuscitating and stabilizing them before referring to other specialties or discharging them home from A&E. I work with a highly motivated group of professionals including Consultants, Doctors, Nurses and Healthcare Assistants to bring smiles to our patients' faces. I also have the responsibility of coordination and offering leadership when on duty.
"Emergency medicine has been a regular part of my practice since becoming a doctor but I have narrowed down on it and made it my main specialty of practice. I've learnt a lot over the years by gathering experience in my practice in Emergency Department and I've also taken courses that have immensely improved my skills and positioned me adequately to face the challenges that come with my role. Needless to say my passion for the A&E drives me to improve myself daily to better serve my patients.
"A&E is a department where you have to be battle ready even though you might not be going to war. Be ready for any case that walks in through the door. Every day comes with something new but what you can be sure of is there won't be a dull moment.
"A typical day involves seeing patients either in resus, majors or minor injuries unit, stabilizing them and referring them for further specialist input or discharging them home. My everyday work also involves coordinating and liasing with other members of the Emergency Department, reviewing patients with juniors and medical students and sometimes discussing with consultants.
"I see emergency cases across many specialties including Medical, Surgical, Paediatric, O&G (Obstetrics and Gynaecology), Trauma and Orthopaedic and Psychiatry. I also carry out procedures in the Emergency Department, ranging from life and limb saving ones to those that make patients more comfortable.
"My favourite aspect of the job is making patients feel better, putting smiles on the faces of patients and their relatives. It's also exciting bringing order to the chaos that sometimes go on in the department when we have many patients coming into the department at the same time.
"Out of work I spend most of my time at home watching movies and football (I'm a passionate arsenal fan) on weekends. I also hang out with friends and family, especially on weekends."
Do you want to work in our Emergency Departments? View our vacancies here.