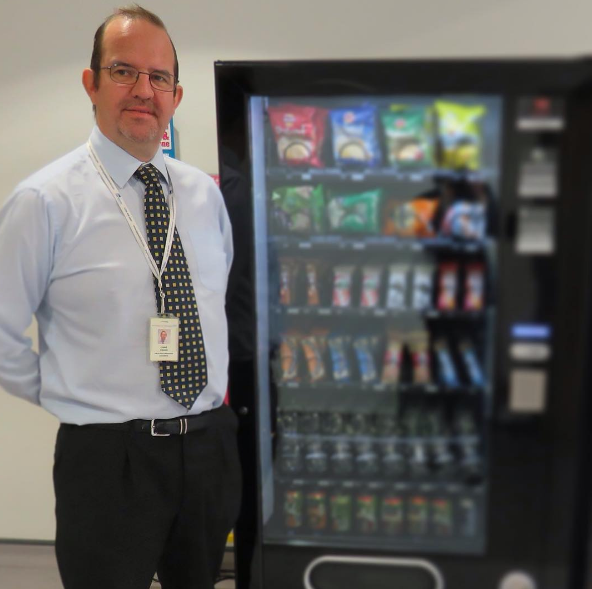 Our latest Face of SATH is Senior Catering Manager Chris Fisher.

Chris, 46, lives in Telford and is married with three children. Chris, who has been with the NHS for eight years, has been instrumental in driving healthier food and drink options at the Shrewsbury and Telford Hospital NHS Trust. He said: "I know that with my experience I am able to make and drive forward changes that benefit both the patient and the organisation. "Knowing that I am contributing to the care of patients is the best part of my job. And every day is varied."

Chris's life outside of SaTH is also varied. He is a 2nd Dan Black Belt Aikido practitioner and qualified instructor and went to train at the Aikido headquarters in Japan last year. He is also a keen Scuba Diver.

Chris also had an interesting career before joining the NHS. He spent nine years as a senior Manager at London's Dorchester Hotel looking after the rich and famous and, as Special Visits Manager, looked after hundreds of movie stars such as Tom Cruise, Will Smith and Julia Roberts, musicians such as Michael Jackson, REM, Robbie Williams and Cher and various heads of state including Nelson Mandela and George Bush.