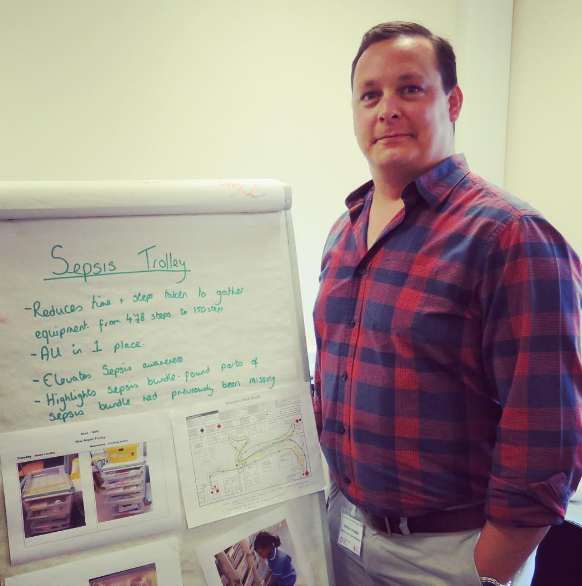 Today's Face of SaTH is Adrian Vreede, Operations Manager in the Emergency Centre at the Princess Royal Hospital in Telford.

Adrian, 41, lives in Bratton with his wife and children and has worked in the NHS for seven years and in his current role at SaTH for three. Known for his sense of humour, when asked what drives him to come to work each day, he answered: "My Ford Focus! "Joking aside, I want to make a difference to patient care, by supporting the clinicians as best I can. "The best part of the job is knowing that you have made a difference and seeing the positive results of everyone's hard work."

Outside of work Adrian plays rugby for Shrewsbury RFC (3rds) and is a keen supporter of Bath, England and the Lions.
To find out about our Non-Clinical Job Vacancies click here.