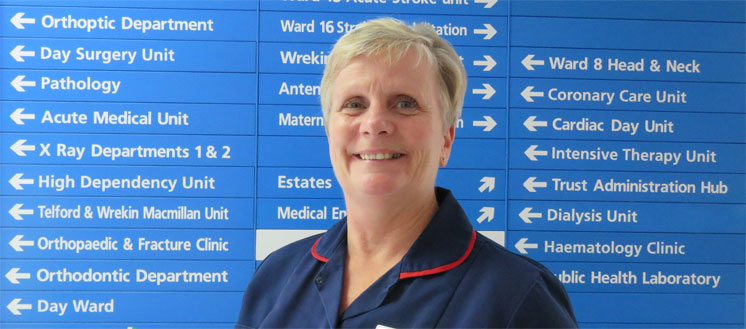 I have said to too many people throughout my career that,
"I believe anyone who applies for nursing should have done a minimum of 12 months as a HCA and complete their Care NVQ, as it is the foundation to quality care for all."
Nursing is now a degree course and a big commitment for anyone entering this career pathway.
Nursing is rewarding, satisfying and hard work, which entails caring for a patient in recovering them to full health, helping control their chronic health condition or being involved in of end of life care to enable the patient and their family a peaceful dignified death.
My year at TCAT doing the Access to Nursing course gave me an insight into health care but being a Healthcare Assistant and completing NVQ level 2 in Care gave me hands on experience in working with real people at a stressful time in theirs and their family's life.
The NVQ gave me the tools to be where I am now (big statement) but true. Yes I had life experience but the NVQ helped me look at and have a wider understanding on how to care for patients and their families.
The role of HCA on the ward with the support of my mentor and the staff I worked with in those 18 months gave me the foundations that have always stayed with me throughout my career. The NVQ gave me the knowledge regarding the different patient's perspective of what care is to them and embedded in me the aspiration to give the highest standard of care to every person in a health environment and outside in the community. I feel you are never too old to learn!
My time as an HCA showed me the good and the not so good about the nursing role that I was choosing to study for three years. In reality it was something I knew little about, but being an HCA confirmed to me nursing was what I wanted and that I wasn't wasting mine or other people's time and money in doing something I was not sure of.
The training gave me the skills to do my HCA role and that solid foundation to commence my nursing career. When my Nurse training started, that first day on the ward came with new staff to work with. I was reassured by knowing how to do a blood pressure and having an understanding of them, being able to bed bath patients with dignity, having experience of listening and talking to patients. I felt confident in communicating information about patients to members of qualified staff and had an understanding of the pressures nurses work under every day to give excellent care to all patients.