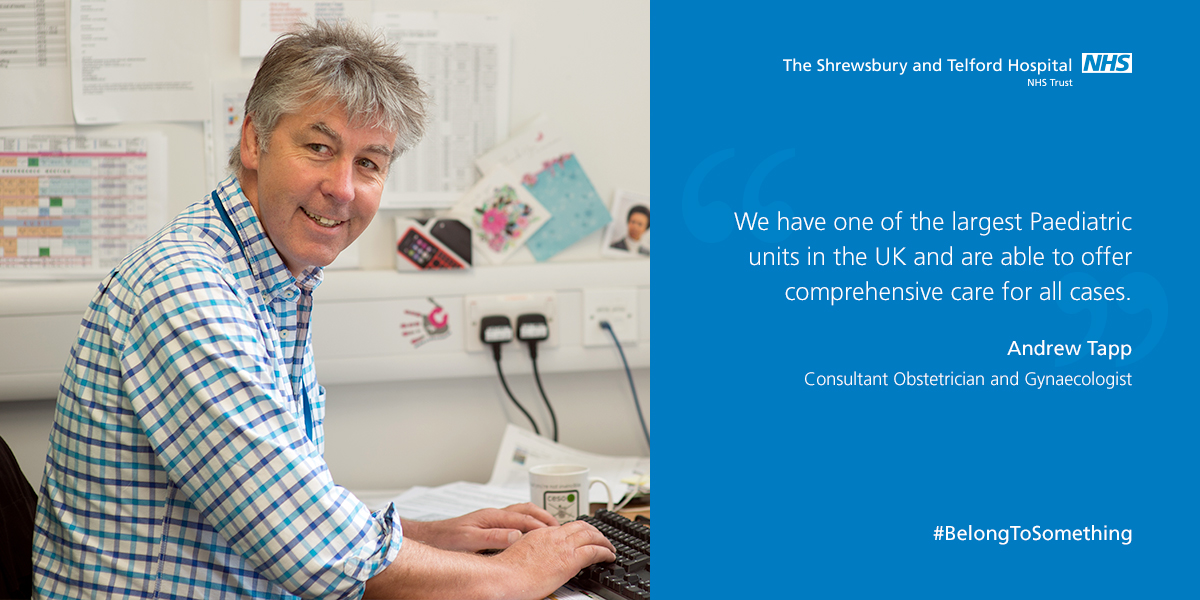 In September 2014 The Shrewsbury and Telford Hospital NHS Trust (SaTH) opened the new 'Women's and Children's Centre' to patients after £28 million was spent on the purpose built facility. This was and still is an extremely exciting time for SaTH as we have not only invested in the facility but we have also invested in staff – we have 14 NHS Consultants in total in just this area of the hospital.
We are also now one of the only NHS Trusts that has 2 NHS Consultant level doctors for each speciality in within this department and we can accommodate up to 135 inpatients with the most specialist of care.
Andrew Tapp who is a NHS Consultant Obstetrician & Gynaecologist at SaTH says "Shropshire is a great county to live in, the new Women and Children's Centre has excellent teaching facilities [simulated training] specific for certain departments. Having the women and children departments on one site is great. We are able to provide the very best comprehensive care for all cases."
Within the department there is also the children's assessment unit which will be staffed by senior Paediatricians, Advanced Paediatric Nurse Practitioners and Children's Nurses.
There are plenty of NHS Consultant Job opportunities in both the Royal Shrewsbury Hospital and the Princess Royal Hospital, as well as a wide range of other positions such as Locum, Trust FY, CT and ST training posts across a wide range of departments.
If you are interested in applying for a job as a Consultant in any of our hospitals please view our current vacancies here.